I was 3 years old when I started making music. I was listening to songs like Baby Shark and singing it with my daddy, then one day my daddy was in the studio recording a song and he said that I asked to hear myself on the microphone. He says my reaction when I heard myself back was, "wow!"
My dad came up with the name Kashmania, because my name is Kash and we started a YouTube channel as the Mania family. The first song I recorded as Kashmania was called Snack Out. The lyrics go, "Snack Out, watch me! Snack Out, yeah!"
It feels like I've been in the studio about 50,000 times now. I dance and shake around when I'm there. Sometimes I play roadblocks and other times I play football and I break stuff. I'm used to going into the studio now, so I don't even want my daddy in there, I just tell him how I'm going to say my part. In the latest song I whispered a part about bling. I just rap all the time, like, "I need to sneeze, I want that good cheese."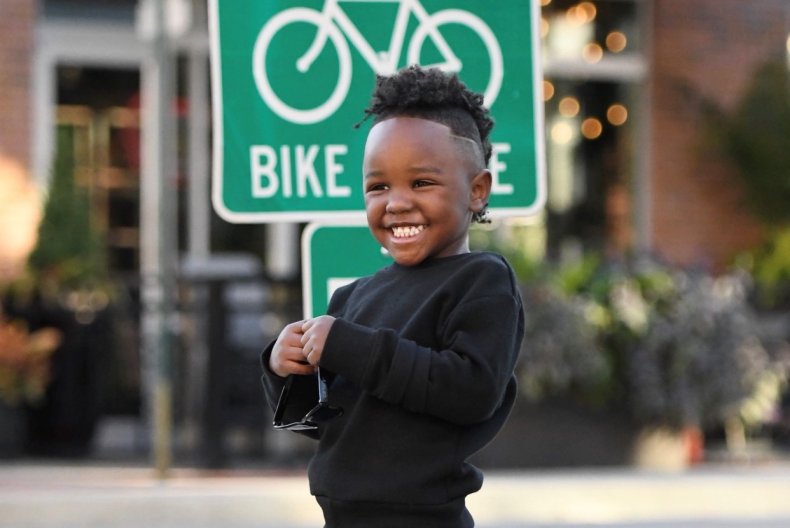 We travel around Little Rock in Arkansas where we live a lot because I have a Snack Out juice and t-shirt named after my song that people can buy. We have a cookie, too. We sometimes see crime and my daddy will tell me what to do and what not to do in those situations. He says when I was 3, I said something to him about people being shot and he didn't know how I knew about shootings. So he educated me more about the world we live in.
Daddy tells me not to point toy guns at anyone, especially at adults. When I was little I was playing and I pointed my toy gun at my daddy three times, he told me not to do that. My mom and dad want to educate me on how people shouldn't pull a gun out when they're mad. It's scary that there are people out there with guns.
My parents talk to me about violence and understand that where we come from that stuff happens. They want me to know that I don't have to be around those types of people and that I should think for myself.
Our neighborhood does not have high crime but crime can find you anywhere. My message with my remix of the Blueface and OG Bobby Billions track Outside (Better Days) was to shed light on that. I want people to stop all the killing, so my daddy helped me write the lyrics and mine say: "They're shooting every night and day, everybody praying to make it go away. Too much going on in my town, to God I pray."
It was good filming my music video, we went crazy. We had people playing the police in the video, but my favorite part was when the man wearing the marshmallow mask jumped off the wall with his nerf gun, although we didn't show that in the final video. My dad said it was dope that us kids showed our emotions. I started to cry in the video because I was knocked down playing basketball with the other kids.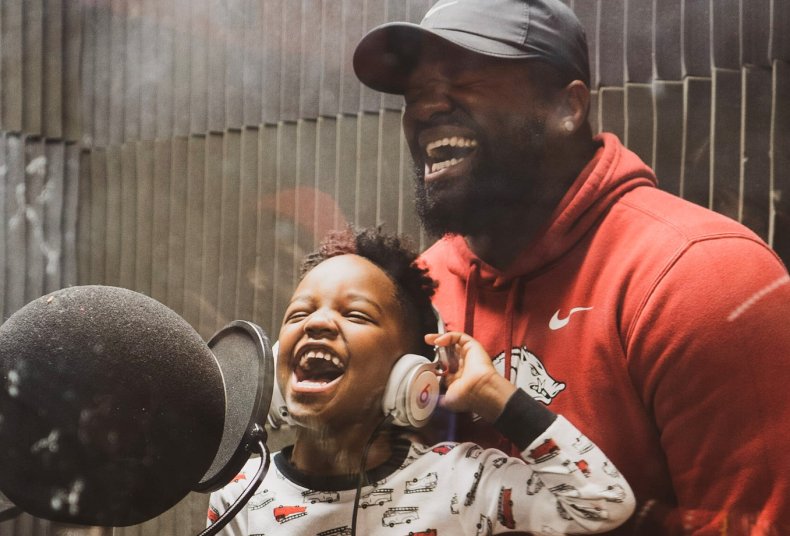 My friends liked doing the video with me and they have watched all my music videos. They don't miss anything. I feel good that people around the world are starting to watch my videos and I would like to record more songs with my dad. The plan for my Snack Out cookies, juices and t-shirts is to build the Snack Out brand and extend it to bring more snacks and products.
I like school and play basketball, football and soccer. I score goals all the time and I can slam dunk but I like to rap every day. It's fun. Not long ago the rapper Lil' Boosie did a remix of Snack Out with me and we filmed a music video at his house. My favorite part of that was sitting in my car seat eating cookies and juice in the driver's seat of Lil' Boosie's Rolls Royce.
I love my songs but my favorite rappers are Lil Baby and Drake. I listen to Drake's music more than anybody else so I'd like to do a song with Drake. Maybe he can sing Snack Out and we could do a remix of it. That would be cool.
Kash 'Kashmania' Collier lives in Little Rock, Arkansas. You can find out more about his merchandise at snackinout.com follow him on Instagram @_kashmania and on Facebook @KashMania and on his YouTube channel Kash Mania
Kash's dad, Carlos Collier, contributed details to this essay.
All views expressed in this article are the author's own.
As told to Jenny Haward.